Still in its original user-friendly DOS style, the Easytalk Shell program runs in a DOS "Shell" in Windows XP and Windows 7 (32-bit Only).
Try it free for 10 days.
Please note that first time installations should be performed using a PC administrator account.  Windows 7 (32-bit) users must right-click the installation program and select "Run as Administrator." After successful installation and before starting and licensing Easytalk Shell for the first time,  again right-click the Start Menu's ETShell icon and select "Run as Administrator."  This will properly complete the initial program licensing.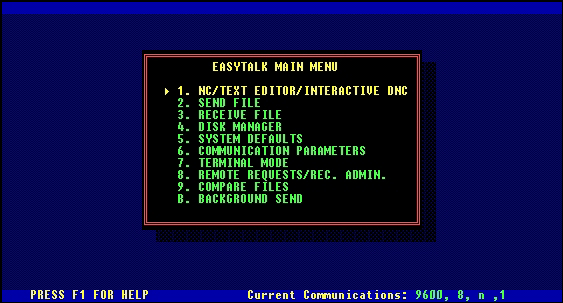 For more information see Windows 7 Installation Tips.   Note: If Easytalk Shell appears sluggish or unresponsive  see  Performance Tips.
Easytalk Shell Installation Program -- 3.4 MB
More